UCSB Clamshell Page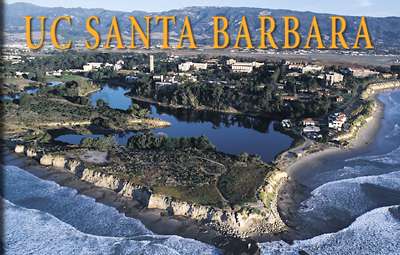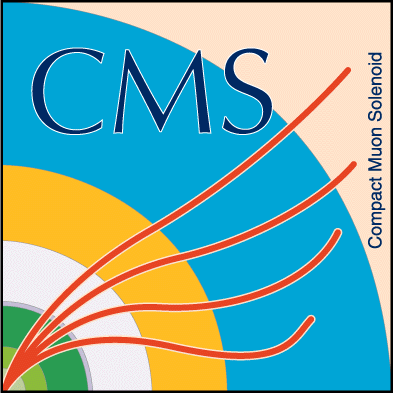 ---
Hybrid Clamshell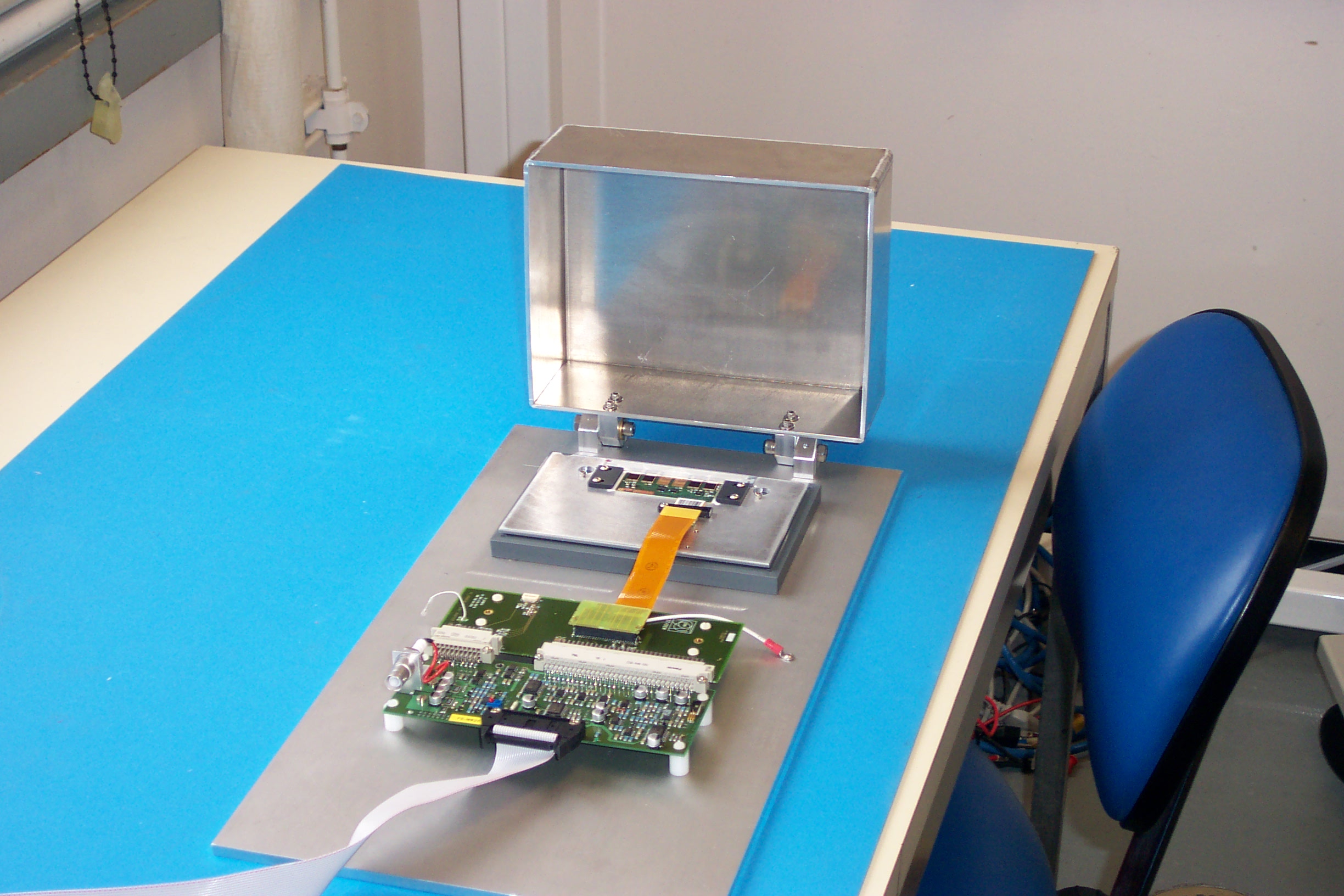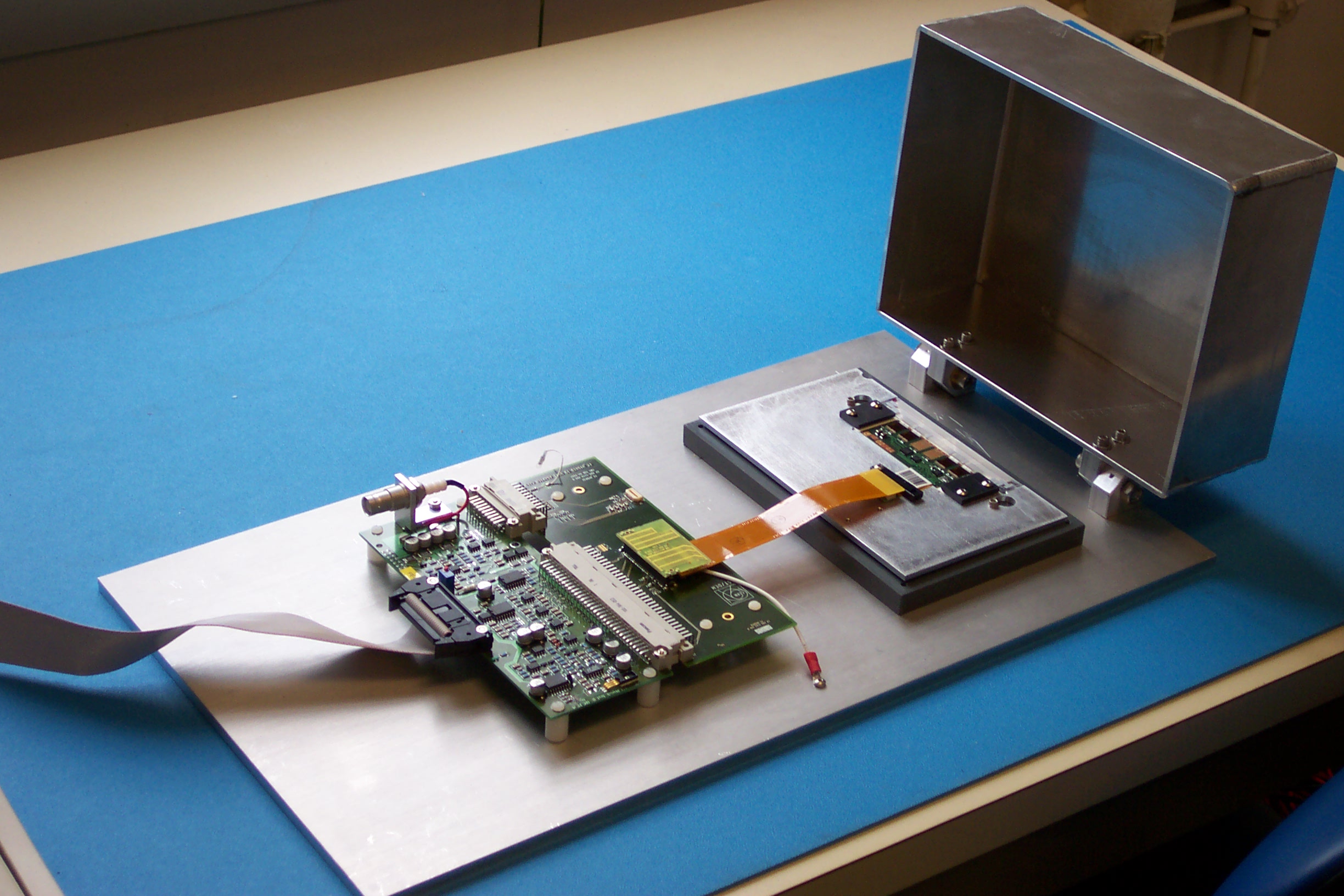 The hybrid clamshell has been designed to remove noise increases at chip edges 
due to pickup on the pitch adapter.   The hybrid clamshell consists on four
 main components: an aluminum base plate, an new ARCS FE with a hybrid-to-utri
 adapter mounted on plastic legs, a plastic pedestal which isolated the hybrid 
holder from the metal in the clamshell, and a thick metal lid.  The lid+baseplate
 acts as a Faraday cage.   The clamshell is grounded by a thick wire or ground
 braid between the hybrid-to-utri adapter's ground and the clamshell.   All tests 
performed in the hybrid clamshell have had no noise increase at chip edges.  
 The schematics of the clamshells at available here.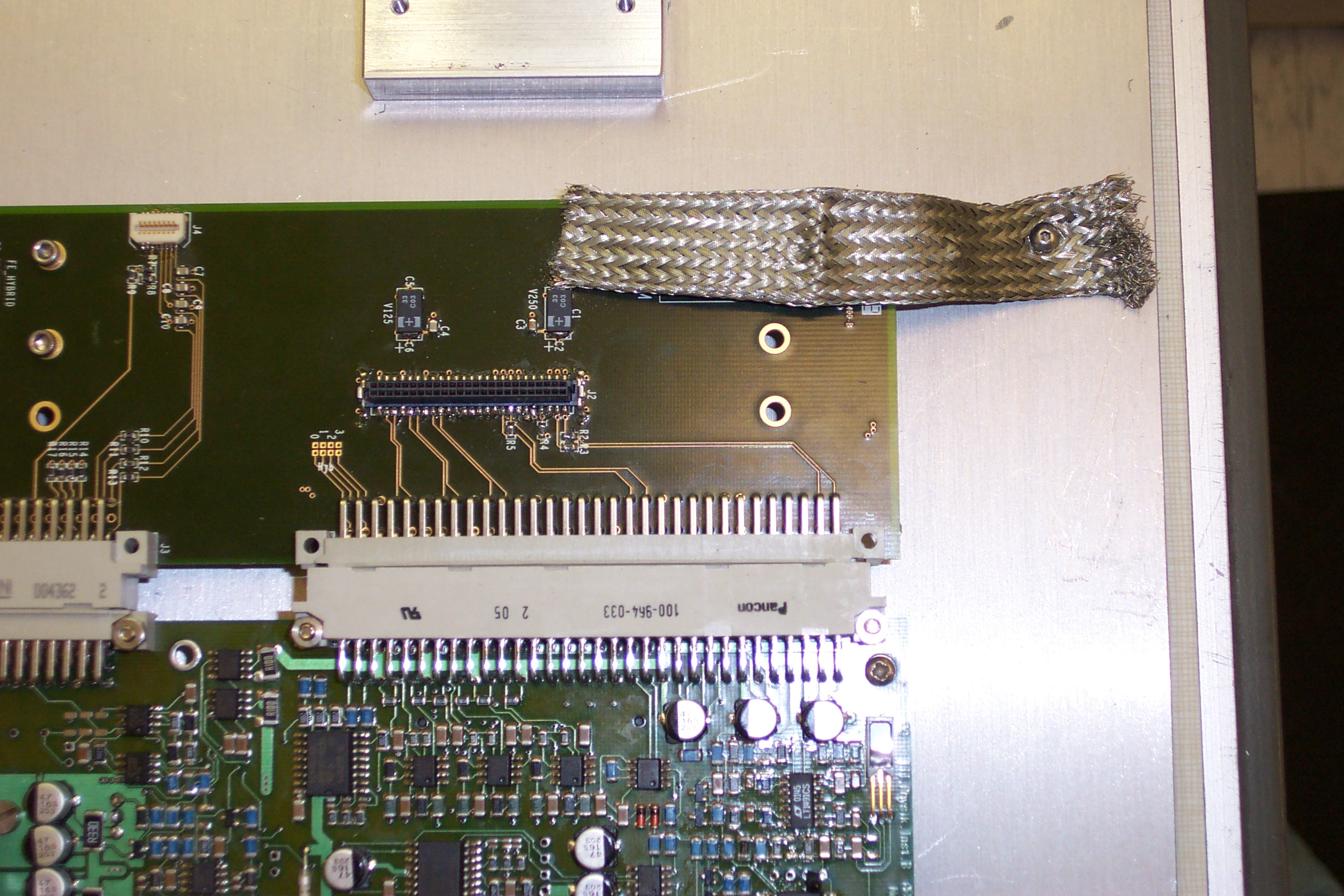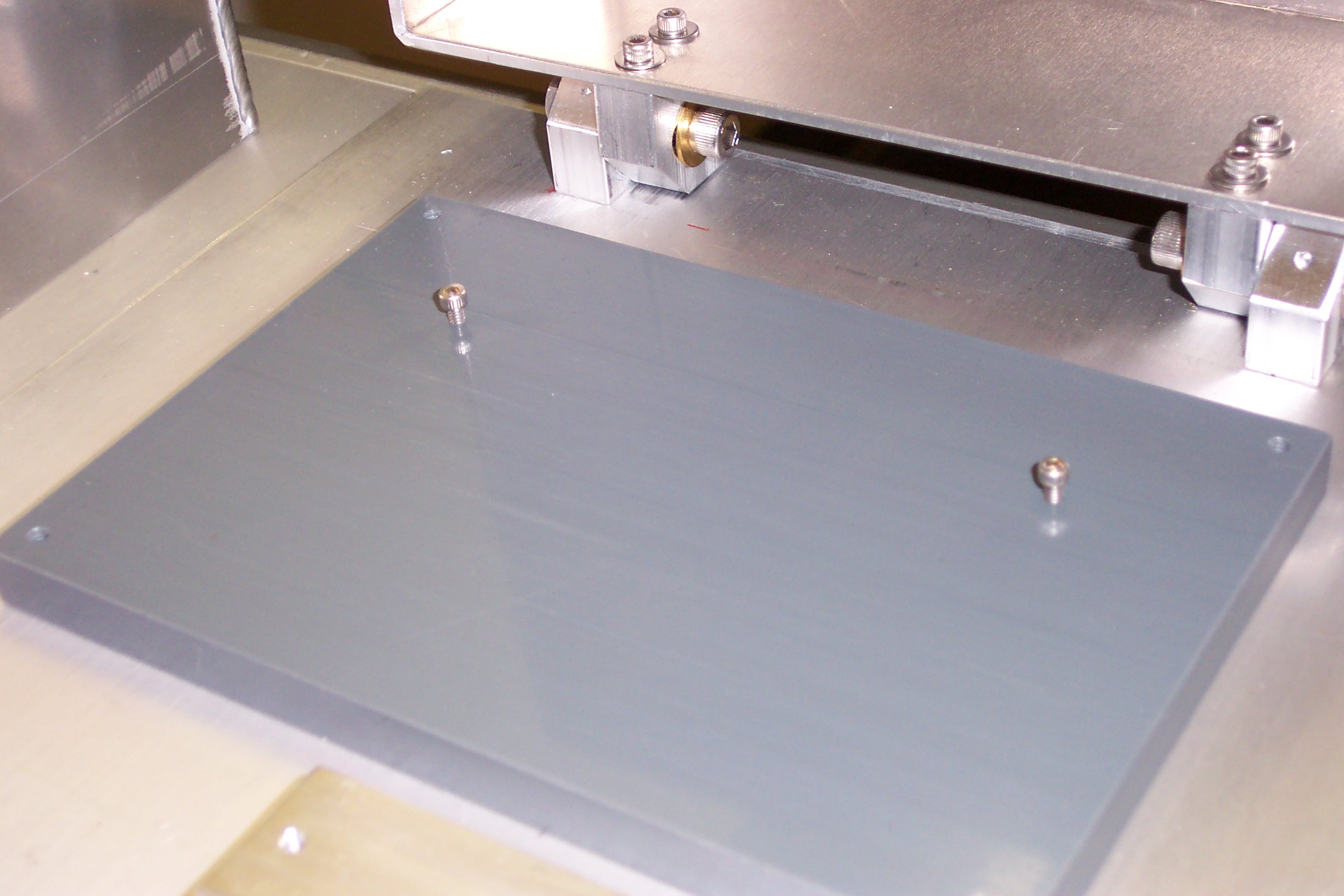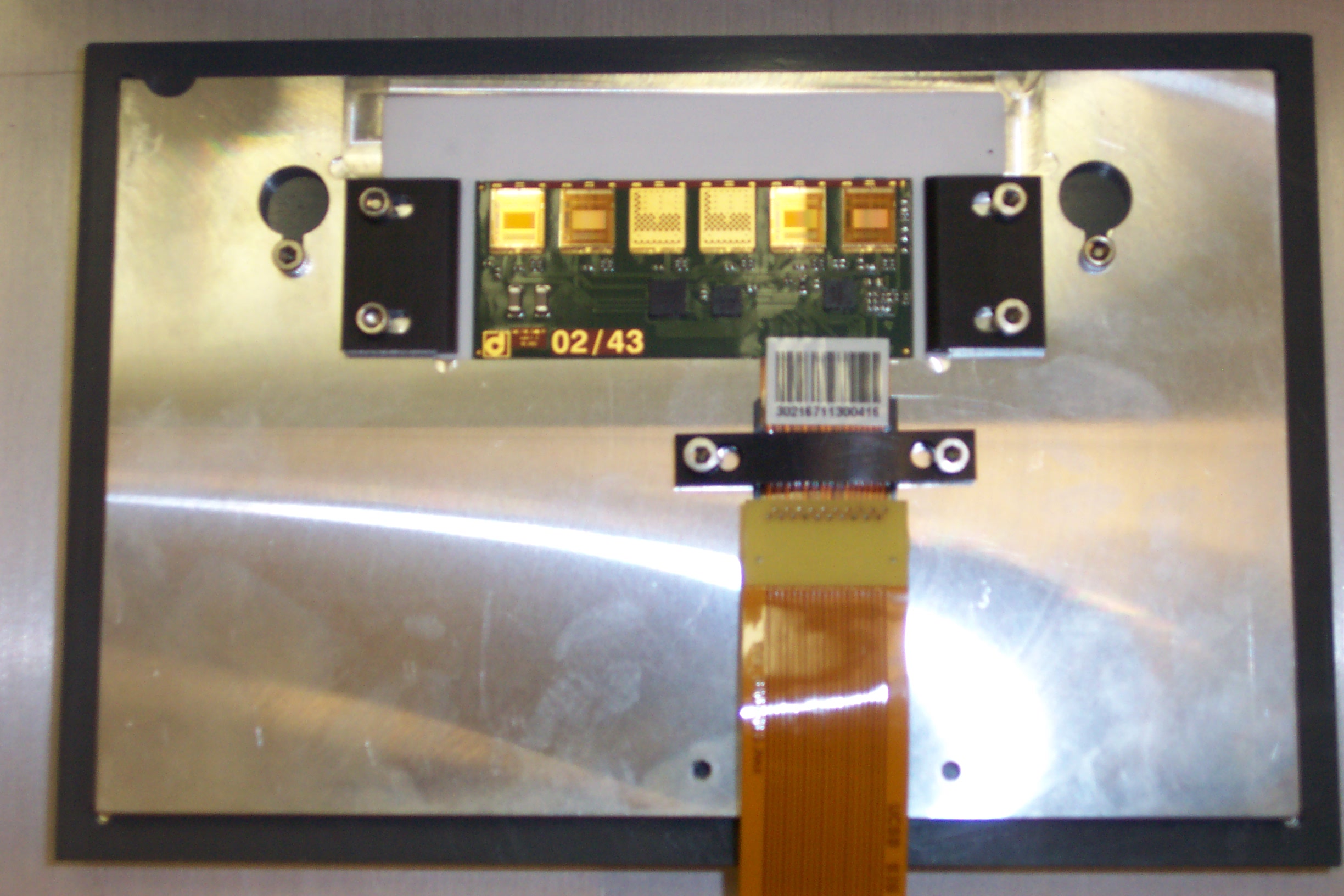 ---
Module Clamshell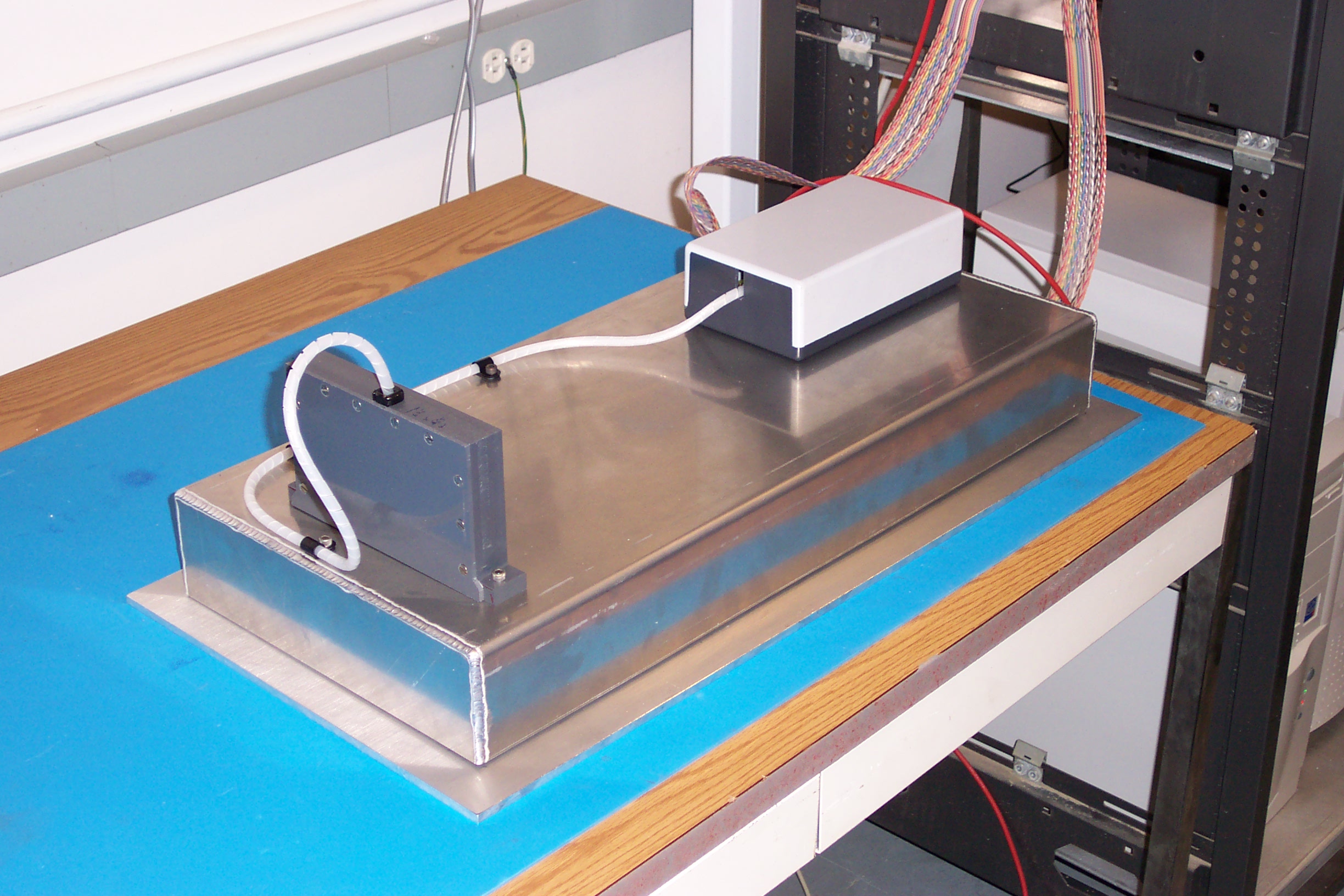 The module clamshell has been designed to remove noise pickup to levels such that
 open channels and pinholes acts as expected: opens will have a decreasing noise
 with load capacitance and pin-holed channel will be saturated.   The module
 clamshell consists on five main components: an aluminum base plate, an new ARCS FE
 with a hybrid-to-utri adapter mounted on plastic legs, a plastic pedestal which
 isolated the hybrid holder from the metal in the clamshell, a thick metal lid, and
 an ARCS LED system mounted to the lid. The lid+baseplate acts as a Faraday cage.  
 The clamshell is grounded by a thick wire or ground braid between the hybrid-to-utri
 adapter's ground and the clamshell.   All tests performed in the module clamshell
 have shown common mode noise increase at less than the 0.5 ADC count level.
 The schematics of the clamshells are available here, here, and here.



 




 



 Any questions about either clamshell can be sent to  Anthony Affolder or  Dave Hale

Last modified: Wednesday May 30 2003
[Top] [HEP] [UCSB] [CMS]